Dosing Pump Accessories Introduction
Pumport Engineering offers a complete range of dosing pump accessories for all our models. Generally, the common pump accessories are the suction tube, suction strainer, dropdown weight, discharge tube, injection valve, chemical tank, pulsation damper, calibration pot, back pressure valve and check valve. Of course, there are more accessories to be install for different projects.
For all models from JCM, JWM and JM series it comes with a set of free suction tube, suction strainer and a dropdown weight. The dropdown weight is to maintain the position of the suction strainer at the bottom of the chemical tank, so it doesn't float.
Chemical Tank
Our chemical tanks, are made of chemical resistant material such as, PP, PE, PTFE. For more corrosive chemical, we shall consider tank fabrication with FRP or SS316 depends on the chemical.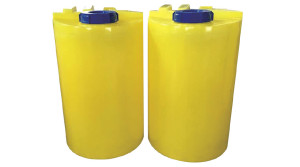 Back Pressure Valve
Back pressure valve is the safety valve, it operates when the pressure exceed the set pressure. The extra pressure will force open the back pressure valve diaphragm and a portion of the fluid will be flow back to the chemical tank or back to the suction side of the pump.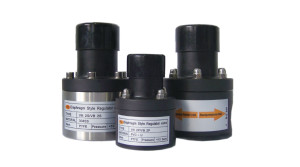 Pulsation Damper
Pulsation damper is installed at the discharge side of the pump. It is used to reduce the fluctuation of pulse on the discharge end. So the fluid can be inject to the system smoothly and more importantly, the flow can be measured more accurately. There are different type of pulsation damper for different application. Also, there are choice of metal/non-metal type based on the pumping fluid.